Hypnotherapy To Quit Smoking
So, how does the Quit Smoking in 60 Minutes Program work?
There are two parts to the method: advanced hypnosis and NLP. While hypnosis used to be shrouded in misconception and suspicion, these days it is a scientifically-proven method – used in medicine, dentistry, law enforcement, education, and professional sports. The second part of the system deals with your unique needs, using NLP to reprogram your behaviour.
How does hypnosis for smoking cessation work?
Our brains function on two levels: consciously and unconsciously. The conscious part of our brain influences the behaviour we are aware of; we make decisions, think and act using our conscious mind. This part of our mind processes on average seven pieces of information at a time. The unconscious part of the brain is where it gets really interesting. This part of the brain processes millions of pieces of information all at once, enabling the functioning of our bodies and controlling behaviour we're not aware of – in other words, our habits.
While we may believe we can control our behaviour with the rational, conscious part of our mind, all behaviours are actually controlled via the emotional, unconscious part of our brain. We can be aware that our habits are harmful – such as smoking – and want to stop, but find ourselves unable to do so. This is why hypnosis is so effective: it interacts directly with the unconscious mind. The relaxed state of hypnosis allows re-training of the unconscious mind, making it easy to change compulsive, life-long habits with just one session.
I tried literally everything and almost gave up on giving up. Since I had tried everything else, I figured I had nothing to lose, so I made an appointment. It's been 47 days today, a HUGE achievement for me! I just know I'll never smoke again! ~ Jack Patel
I was worried that it wouldn't work for me but it's just been a breeze! No cravings or anything even while on holidays! My main issue with other methods was that the cravings never really left so it has been a huge relief with the hypnosis that they have disappeared. ~ Steven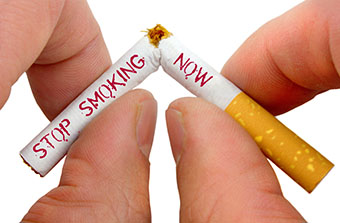 WE HELP YOU INVEST IN YOURSELF
We all like to see a good return on our investments. Investing in a quit smoking hypnosis program yields results that extend far beyond financial: benefits to your health, your quality of life, and even your life span!
BENEFITS OF STOPPING CIGARETTES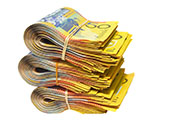 What could you do with a spare $7200 every year you don't smoke?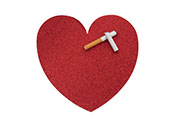 How about spending $1038 less each year on healthcare?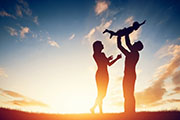 What could you achieve with an extra 14 years of life?
YOUR INVESTMENT TO STOP SMOKING WILL PAY OFF – WE GUARANTEE IT!
Investing in a quit smoking program yields a solid, invaluable return. With a 95.6% success rate, our program at Stop Smoking Sydney takes the risk out of your investment. We are so confident of your success we're the only ones in the industry to back our program with a lifelong guarantee.
Don't take your chances with a program that leaves you to fend for yourself after the initial investment! We offer free support for life. Joining our program means entering a lifelong partnership to ensure you remain a non-smoker – permanently.
Not quite ready? If you have more questions or need more information, click LEARN MORE.
LEARN MORE
LEARN MORE